Temperature and Humidity Smart Sensor
Beschreibung
GW-001 Series gateways are designed for long range performance and ease of use. They aggregate data from all connected sensors and transmit it to the Layer N Cloud where it can be securely accessed from your PC, tablet or phone.
Long Range
The Wireless Gateways utilize Sub GHz Frequency Hopping Spread Spectrum (FHSS) technology to ensure robust, long range communications to Layer N Smart Sensors. Transmission ranges of up to 1.2 km can be achieved when the sensor is powered with the standard AA batteries, and transmission ranges of up to 3.2 km can be achieved with a Smart Sensor in range boost mode powered by a standard external 5V USB power supply.2
Plug and Play
The Layer N Gateway is easily paired to Layer N Smart Sensors with the press of a button and will automatically show up on your Layer N Cloud account. Local data logging for your Smart Sensor devices keeps your data secure in the event of a power or network outage. Reports, History, and E-mail alerts from the Layer N Cloud keep you informed on the status of all your vital processes.
Secure
Layer N wireless products are designed with state of the art security features to protect your data with robust AES256 encryption and advanced PKA-EC521bit (NIST) elliptic-curve cryptography to protect your data. The gateway features a Trusted Platform Module secure hardware element which protects the safety of all encryption keys and usesX.509 device certificates for secure communication between the gateway and the Layer N Cloud.
Wireless Standard: GW-001-2
This high performance wireless gateway seamlessly connects to up to 256 Layer N Smart Sensor devices. The GW-001-2 also features Modbus RTU RS232/RS485 connections to enable seamless integration of industry standard Modbus RTU devices. Standard Ethernet connectivity ensures fast, easy connection to the Layer N Cloud.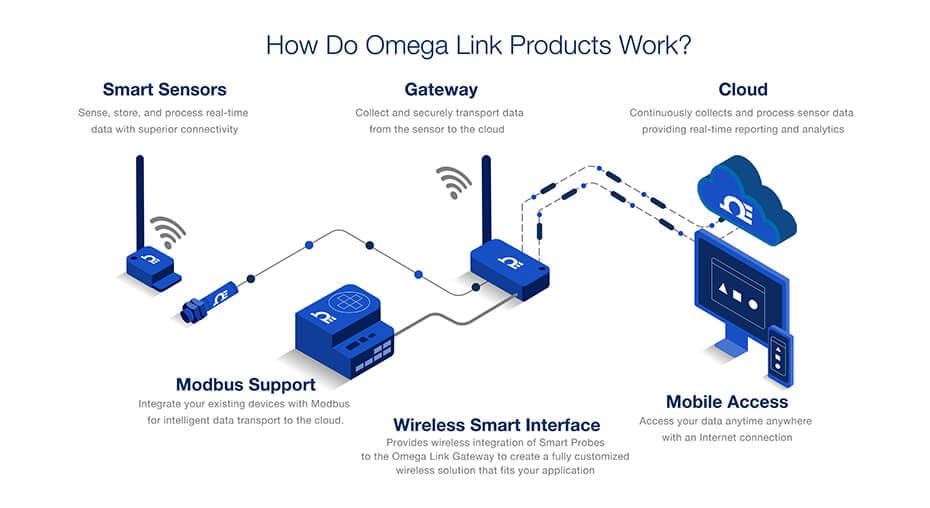 Wireless Pro: GW-001-3
The Wireless Pro adds a second Ethernet port for Modbus TCP device compatibility and two USB ports to enable local smart probe connections. It also features power over Ethernet (POE) which enables the gateway to be remotely powered.
Wired Standard: GW-001-0
This version is designed specifically for wired applications. It features standard Ethernet connectivity to the Cloud, plus both Modbus RTU RS232/ RS485 and Modbus TCP connectivity suitable for a wide range of wired applications.
Specifications
Wireless Communication Frequency*: *Wireless communication is only available on qualifying variants **Maximum range possible when Smart Sensor is powered by USB and without obstruction


Power
AC Adapter: DC 12V @ 2A
Power over Ethernet*: IEEE 802.3at compatible Type 1 Class 3 *PoE only available on Wireless Pro variant


Interface*
RJ45: 2x ports
USB: 2x USB 2.0
DC Jack: DC 12V power input
Serial Port: RS232/RS485
Alarm: SSR 36VDC 100mA
Antenna: One Antenna for Sub-1G
*Interfaces available vary according to model purchased


Environmental
Rating: IP40
Operating Temperature: -20 ? to 65 ?, non-condensing

Mechanical
Dimensions: 170 mm L x 100 mm W x 42 mm H (6.69" x 3.93" x 1.65")


Certifications
Contains FCC ID: WR3-MOD16370915
Contains IC ID: 8205A-MOD16370915


Emission & Immunity for EMI/EMS
FCC: FCC Part 15B
CE: EN 301 489-1/-3

Radio Frequency & Human Exposure/SAR
FCC: FCC Part 15C (15.247) FCC MPE
CE: EN 300 220
EN 62311 MPE

Safety
LVD: EN 62368-1


Your Data at a Glance with Layer N Cloud
Layer N Cloud consolidates and brings your data to you when you need it, wherever you are. The intuitive cloud interface allows you to monitor and store your data, set alarms and alerts, and provides insights on device activity.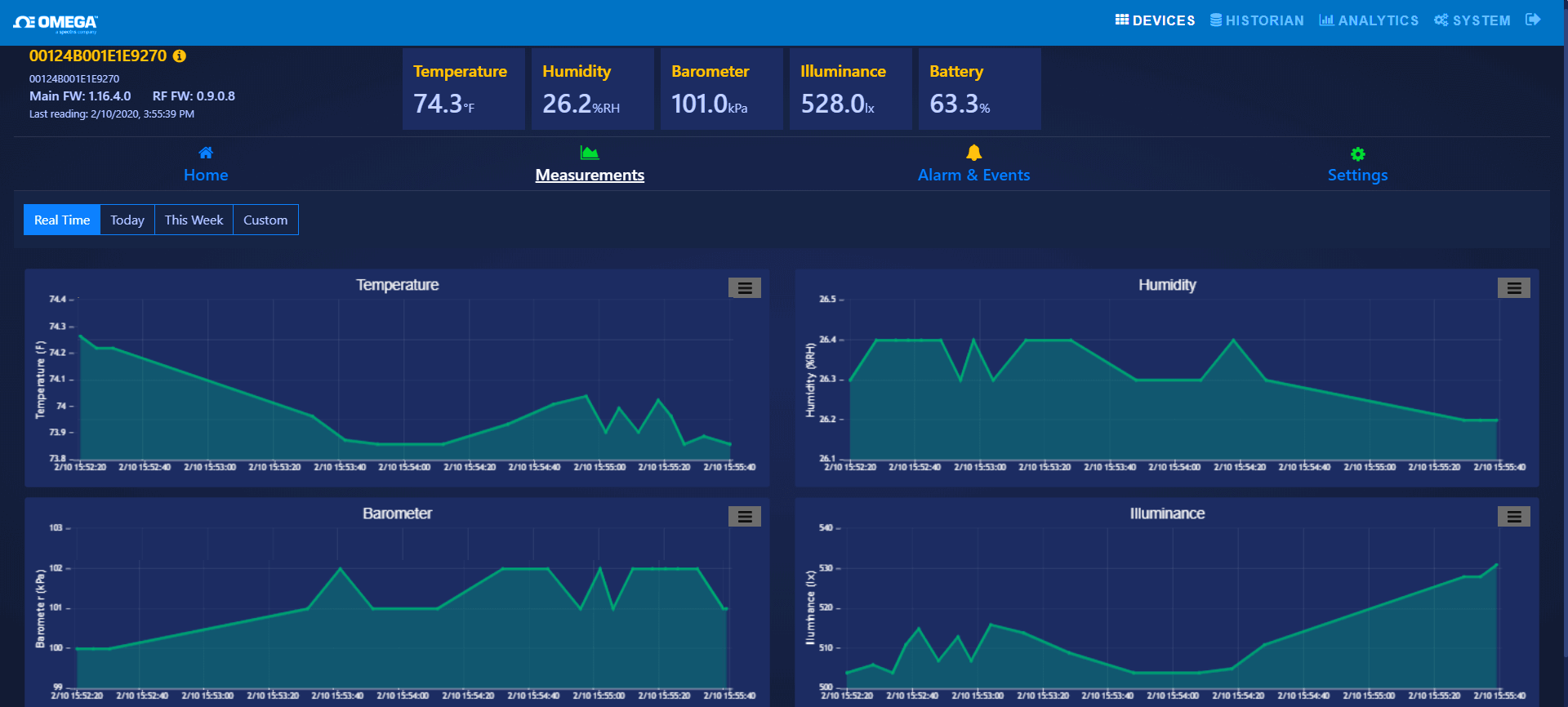 General
Max number of Smart Sensors: Up to 256 Smart Sensors can connect to a wireless gateway unit



Variants
| Model Number | Description |
| --- | --- |
| GW-001-0 | Wired IIoT Gateway Standard |
| GW-001-2-EU | Wireless IIoT Gateway Standard |
| GW-001-3-EU | Wireless IIoT Gateway Pro |
Smart Sensors
The Layer N ecosystem supports a variety of Smart Sensors. Up to 256 Smart Sensors can connect to a GW-001 unit. We currently offer the following options.
| Model Number | Description |
| --- | --- |
| SS-001-1-EU | Temperature and Humidity Smart Sensor - 915MHz |
| SS-001-3-EU | Temperature, Humidity, Barometric Pressure, Light Smart Sensor - 915MHz |